San Francisco is probably best described as the city of eclectic art. Historically and architecturally known for mixing Victorian architecture with modern architecture, San Francisco is home to unique custom homes. The historic row of Victorian houses—the Painted Ladies or the Queen Anne-style Grateful Dead house—are great examples of this long-standing tradition. Alongside these famous homes are many other new residences that capture the 21st century within traditional designs that still continue San Francisco's love of distinctive architecture. This list presents the best custom home builders in San Francisco, professionals who have dedicated years of their lives to polishing skills in project management and paying close attention to the details in order to craft homes that fit in with San Francisco's landscape and aesthetic. Many also provide the sustainable elements increasingly required to cope with the current climate.
---
McGowan Builders
1430 Sanchez Avenue, Burlingame, CA 94010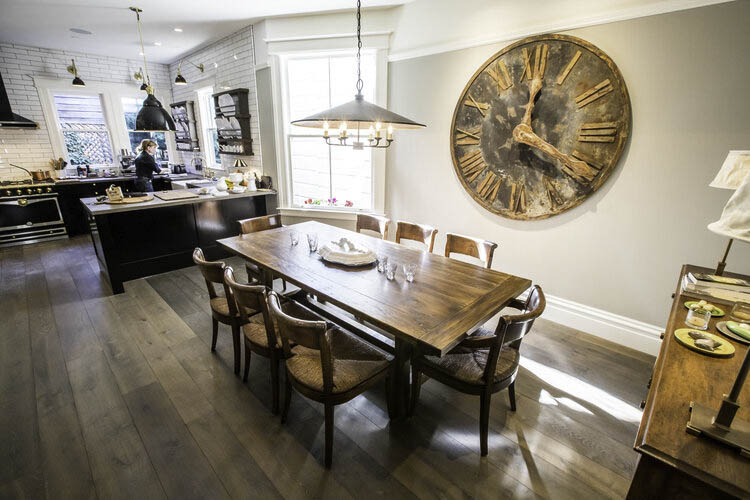 With a multi-generational history in the construction industry, McGowan Builders mixes traditional, old-world features with modernity. Over the years, it has put together an impressive portfolio of new homes, sizable remodels, bespoke projects, and other residential structural repairs. As a firm with decades of experience, it strives to provide clients with homes that portray timeless details completed through high-class construction services. The Pfeiffer street townhouse presents an industrial style with impressionistic details that delight the eyes.
---
Sagemodern
601 4th Street, #129, San Francisco, CA 94107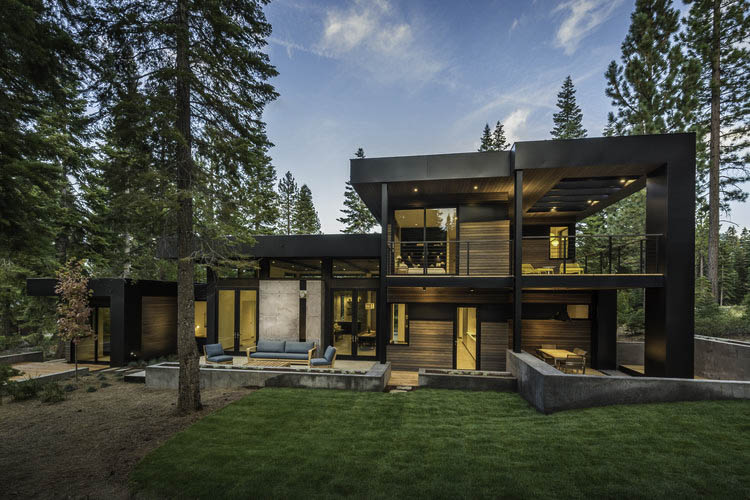 Sagemodern is a firm that celebrates the creation of luxury prefab homes that are the modern age's sustainable and fashionable living spaces. Established in 2008, the firm creates classically simple modern homes for clients throughout San Francisco and the surrounding areas. As one that banks on luxury, its team pays the highest attention to every detail of the construction process from the initial site visit, design, and construction, all the way to the use of renewable energy, including solar thermal and photovoltaic, geothermal, and energy modeling and monitoring. Among its many beautiful projects, the Martis-Olana Drive residence is a great example of the team's expertise. An imposing, yet classy piece of architecture in the middle of a forest setting, the home has a dark palette that wraps around the steel and wood structure. To balance out the dramatic palette against its green landscape, it uses refreshing gold lighting similar to the color of early sunsets.
---
Norwood Construction Inc.
2421 Mission Street, San Francisco, CA 94110
Norwood Construction Inc.'s capability to create high-end custom homes is thanks to more than 25 years of trade experience from principal Jon Fitzgibbon. A professional who has provided site management for 15 years, Fitzgibbon and his team have weathered construction during rainy and sunny weather and have provided plenty of complicated remodels. With the right balance of skills, the firm has completed several unique homes that highlight specific parts of the house. One coastal home in particular highlights the color orange: you'll find the color throughout different corners of the house. From the front doors to the dining seats, and even in the kitchen sinks.
---
AYA Homes
160 Vasquez Avenue, San Francisco, CA 94127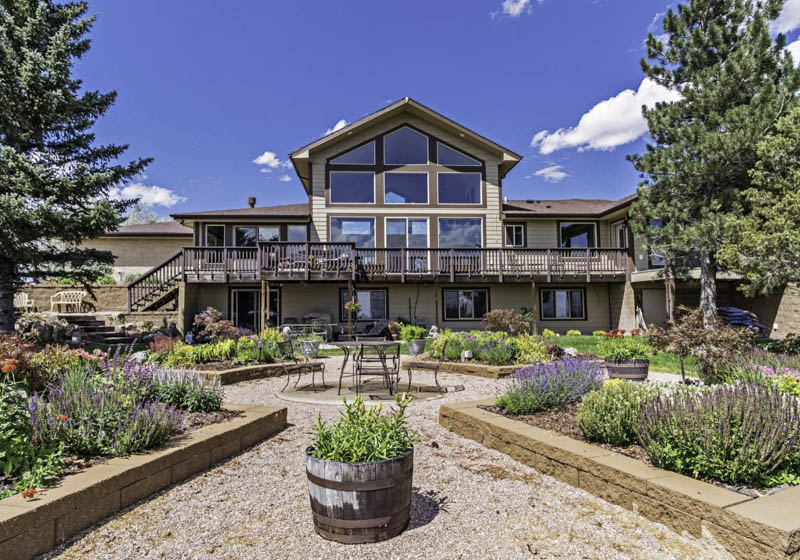 AYA Homes has created several unique custom homes since its establishment in 2001 and is a great choice for first-time clients who pay attention to small details. Its portfolio presents homes carrying the Mediterranean, modern, contemporary, traditional, ranch, and French Tudor styles. This diverse portfolio reflects the team's ability to provide its clients with high attention to detail through the planning and construction process. The Yellowstone ranch, for example, is a model of attention to detail especially with its expanse of wide glass windows that provide the living room with relaxing views. Aside from crafting such homes, AYA Homes is also experienced in project development, asset acquisition, and construction management and administration.
---
PHASE2 BUILDERS
2169 Folsom St, San Francisco, CA, 94110
PHASE2 BUILDERS embraces the use of sustainable materials in its projects. Along with renewable and non-toxic materials, the homes presented in PHASE2 BUILDERS' portfolio are beautifully crafted and present a style and openness unique to the surroundings of San Francisco, San Mateo, Marin, and Alameda counties. The Sonoma Ranch, in particular, is a good example of the firm's design approach of harmonizing with nature. A mid-century ranch home, it has an open floor plan that lets the living room, kitchen, and dining room flow seamlessly into each other. Other notable features include the two additional bedrooms bearing retractable La Cantina doors that open directly to the backyard and an outdoor gravel seating area, uniting the outdoors with the interiors.
---
Trush Construction Company, Inc.
200 Gate 5 Rd., Ste. #201, Sausalito, CA 94965
When it comes to the modern movement, Thrush Construction Company, Inc. is one of the best builders to work with. Established in 1987, this veteran firm crafts luxury custom homes that were created with current technology and materials alongside the years worth of experience from company principal Shahram Ghodsian, a professional who previously worked under an Italian master plasterer who taught him how to apply Venetian plaster—an art that only major Italian manufacturers and a select few craftsmen continue to use. This harmony between ability and adaptation to the modern world has resulted in projects like this graceful contemporary home, completed in 2015. Situated atop a steep hill, this home was angled towards minimalism and has a color palette of pale whites, graphite, and titanium that keeps it unassuming, yet elegant in its hillside setting. Since the home was split into three levels, it has an advanced automation system with a one-touch shutdown and options for remote management.
---
Buzzer9
475 Gate 5 Road, Ste. #208, Sausalito, CA 94965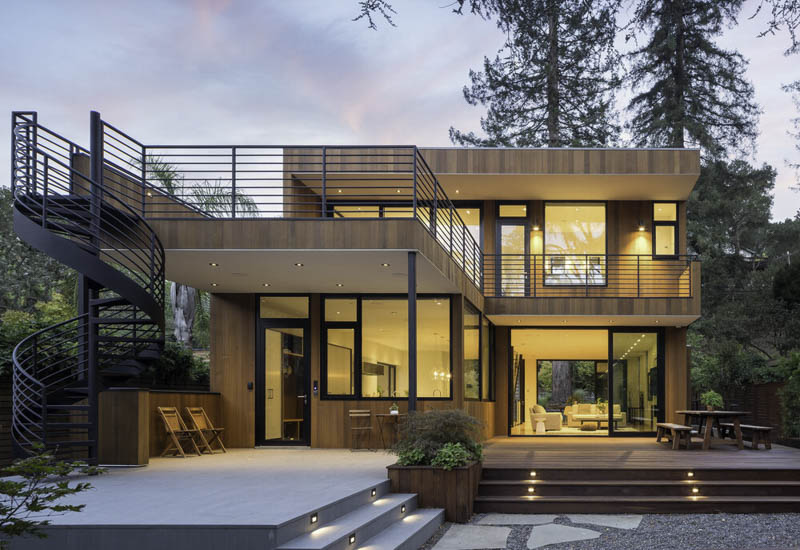 Buzzer9 is a team of highly talented individuals with experience in a wide range of industry niches. The team is composed of architects, plumbers, electricians, painters, and interior designers. With this fully-prepped team, Buzzer9 is able to work as a one-stop custom home building firm capable of creating high-quality homes that carry various styles. These styles include the Craftsman, modern, and farmhouse styles. Among these, its most notable project is the Laverne house. A modern home built mostly of steel and wood, it has a dark palette that exudes a sophisticated air, perfect for its modern, smart home theme with top-notch, energy-efficient features.
---
Christopher Gate Construction, Inc.
1799 10th Ave., San Francisco, CA 94122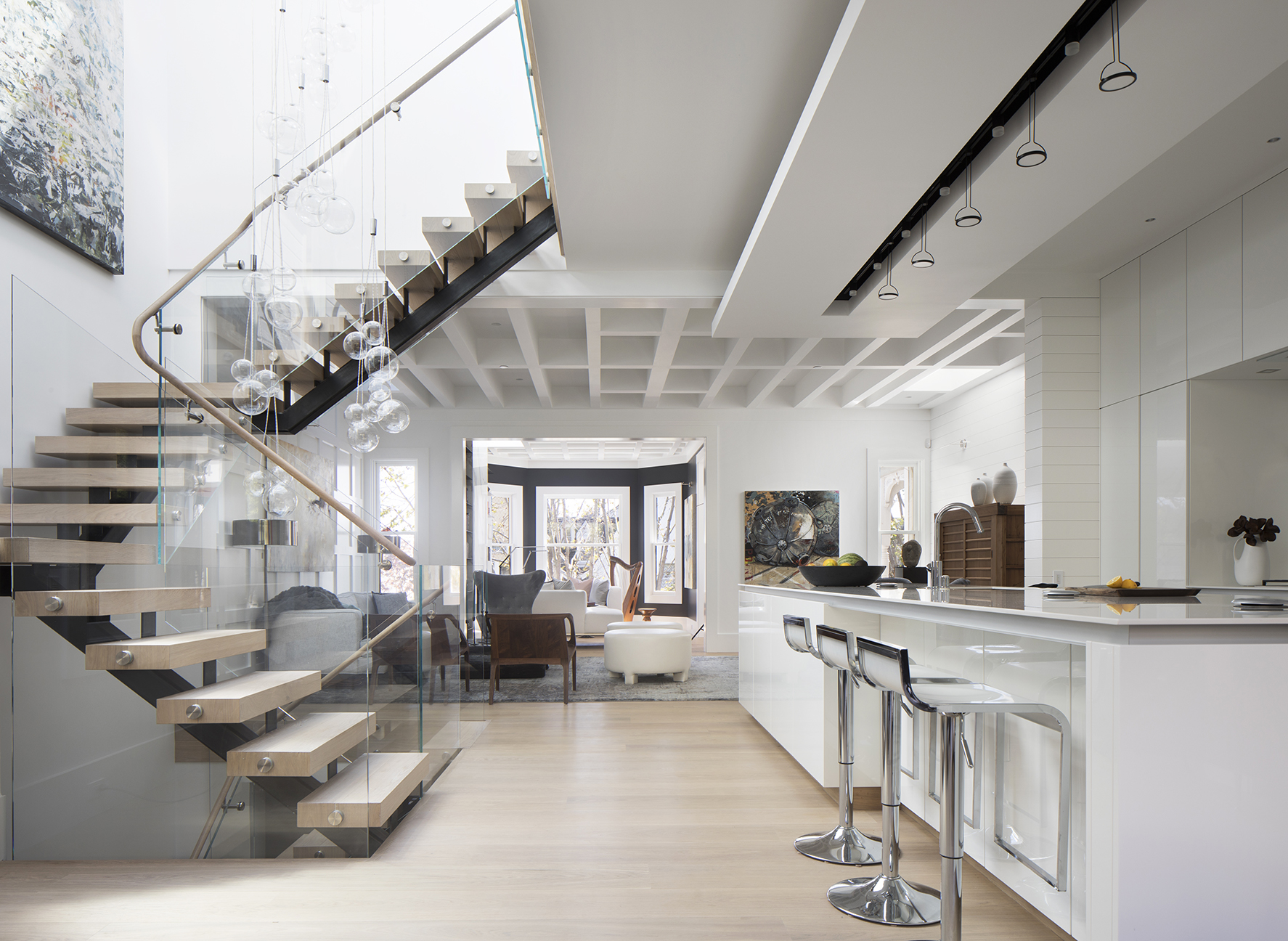 With over 30 years of experience in high-end residential projects, Christopher Gate Construction is known for their exceptional standards of quality, teamwork and customer care. Collaborating with top architects, designers and homeowners on major renovation and remodeling projects, their craftsmanship, integrity and project management expertise are fundamental to their success and their work has been celebrated in numerous design publications. One of their recent projects includes a ground up renovation of a classic San Francisco Victorian. The team carefully preserved the home's historic facade while creating a modern, light filled interior with custom finishes throughout. The juxtaposition of old and new illustrates their dexterity in both traditional and contemporary design with precise attention to detail at every turn.
---
Momentum Builders SF Inc.
2269 Chestnut St., San Francisco, CA 94123
With a team of dedicated professionals, Momentum Builders SF Inc. fully commits to the projects it takes on. The firm's work ethic has completed projects that include everything from custom home construction to residential track homes development—even commercial projects. Among its many projects, its most notable might be a ranch-style home. In addition to an open floor plan for the interiors that exhibit a light, modish appeal, the home has an exterior combining dark stone sidings with shingle wood sidings that give the home a mixed modern and old-world look.
---
Pacific Crest Builders Inc.
2109 East St., Concord, CA 94520
Pacific Crest Builders Inc. is a great choice for clients building their first homes. A firm recognized for providing comprehensive building and development services, Pacific Crest Builders Inc. has completed a wide range of projects ranging from basic kitchen or bathroom remodels to full custom homes that usually carry the Craftsman, traditional, and modern styles. Sometimes the firm even completes light commercial projects.
---
Fernandez Designs & Builders
2188 Ringwood Ave., San Jose, CA 95131
A full-service custom home builder with 36 years of industry experience, Fernandez Design & Builders offers a wide range of services including custom home design and construction, remodels, and renovations. Its portfolio is filled with unique homes that present various styles including new traditional, craftsman, and Tudor. The Landon residence is a great model that exemplifies the firm's skill when it comes to crafting unique homes that draw attention to a home's specific features. The Langdon residence presents a door and drawbridge that gives the home a castle-like flair. While the door was made from custom, solid cherry wood which makes it smooth and durable, its drawbridge is made of salvaged chains from a shipyard, giving it an authentically medieval ambiance. Homes like these have earned the firm awards like the National Contractor of The Year award.
---
Prosper Construction Development
180 Steuart St., San Francisco, CA 94119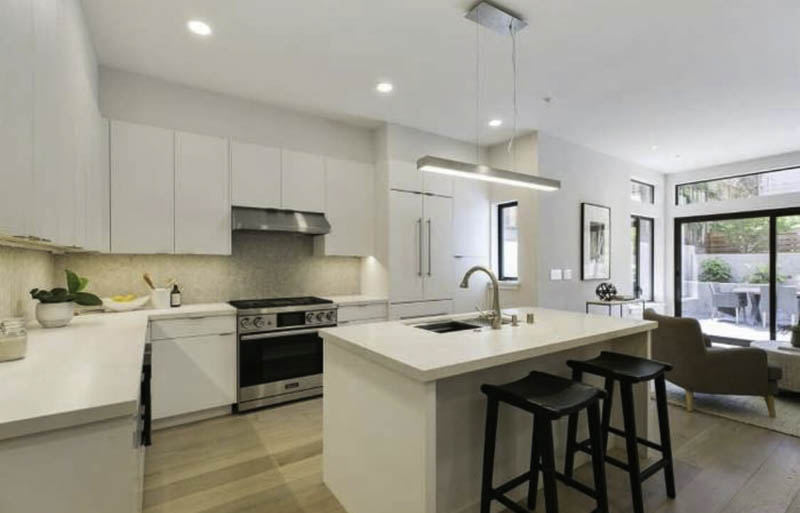 Prosper Construction Development started off as a group of developers renovating old houses in San Francisco. Over the years, news of its expertise spread throughout San Francisco and the surrounding areas until the firm started expanding its services to other types of work including foundation repairs and kitchen remodels. Eventually, the team started doing custom home builds. The residence in Buchanan street, in particular, is a great example of its work. A project involving two 1,300-square-foot apartments that both have two bedrooms and a bathroom, this project is composed of a modern-style white minimalist row house in the middle of the city. Being one that is placed in the heart of San Francisco, the home is notably composed of large, expansive windows, a seamless expanse of hardwood floors, and an open layout that makes the room seem spacious.
---
Kasten Builders
3419 Regatta Blvd., Richmond, CA 94804
Kasten Builders is a veteran with an impressive 50 years of service to the industry. This half-century of experience has shaped the firm into a high-quality-based builder capable of crafting complex projects with smart building practices that hasten the process and minimizes the construction's effect on the environment. Over the years, the firm has crafted high-end homes in dominantly modern and contemporary styles. The FEMA House, a project that involved demolishing an old 1,500-square-foot home and the construction of three detached structures, is a model of its expertise. The three new structures include the garage and guest quarters, a living and bedroom wing, and a raised kitchen and dining space. The final room, in particular, has a geometry of wide glass windows that offer beautiful views of the ocean.
---
Peninsula Custom Homes
1401 Old County Rd., San Carlos, CA 94070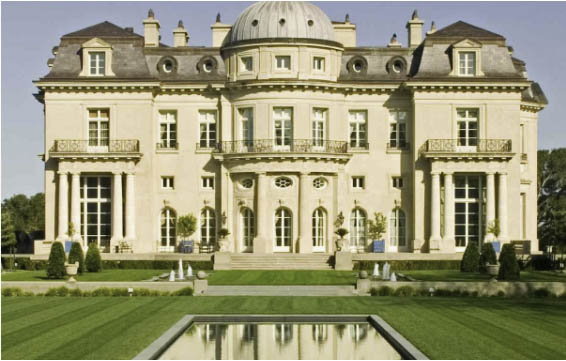 Peninsula Custom Homes is inquisitive by nature. By continuously asking questions and listening to its client, the firm has created a portfolio full of beautifully detailed custom homes that carry design styles ranging from classic and Italianate to contemporary and modern. The Carolands residence is a great example of the firm's inquisitive process. An impressive 65,000-square-foot Beaux-Arts chateau with 98 rooms, it was left neglected for decades and suffered through the 1989 Loma Prieta earthquake, prompting replacement for its windows and electrical and plumbing systems. The interiors were also updated to better fit the modern age but its historic features—such as the interior ornamental plaster and imported French paneling—were well-preserved. Alongside these small preservations, the 78-foot high atrium, the largest enclosed space in a private U.S. residence, was also restored to being an opulent marble-flooded court with a major skylight hanging over classic features like Ionic and Doric columns and a double staircase with an iron filigree railing that leads from the first floor to the upper levels. Opulent, fantastic projects like this have earned recognition in the pages of Luxe, Interior Magazine, and California Homes.
---
Bone Structure
156 2nd St., San Francisco, CA 94105
Composed of general and specialized contractors, project managers, developers, and promoters, Bone Structure is a company founded on strong construction techniques. That emphasis on technique has informed both residential and commercial projects that were completed from the design stage all the way to development, as well as the marketing of technologies. This approach to design is highly exemplified in its portfolio dominantly composed of mid-century modern and contemporary homes like the 12-249 Laurentians Home. Over the years, Bone Structure has been recognized with a number of awards for its innovations, its architecture, and its process.