Overview
Home additions can enhance your living space and your home's value. Garages, storage spaces, lofts, and backyards are some areas where homeowners can typically borrow underutilized space to create a more dynamic living environment. These areas can be converted to new living rooms, bedrooms, or recreational spaces. The best home addition contractors provide an array of services that can turn any space into an updated, livable space. Depending on the client's needs and preferences, these companies can deliver dramatic transformations incorporating contemporary furniture, personalized design solutions, and new amenities. It is worth mentioning that these additions are not limited to indoor spaces but apply to outdoor areas as well, such as decks and patios. The editors created this list of the top five home addition contractors, looking into their portfolios, experience, and process.
Top Home Addition Contractors
San Francisco Design Build
Address:
171 Lily St., San Francisco, CA 94102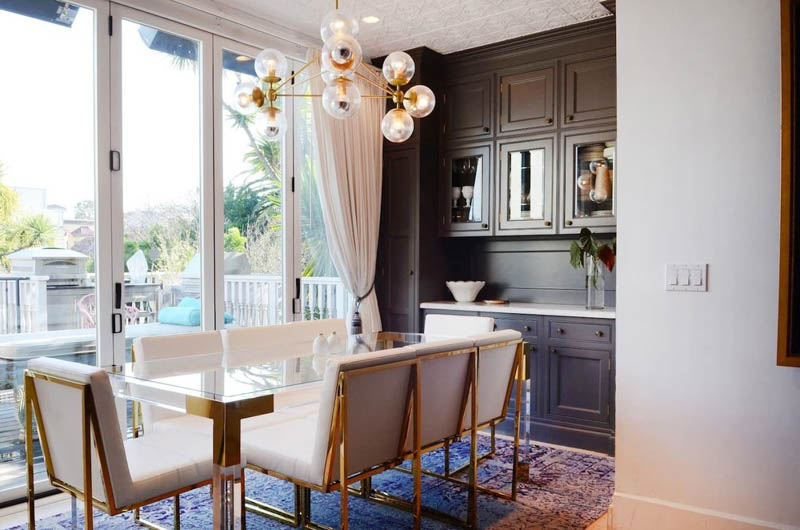 About San Francisco Design Build
Pictured here is one of San Francisco Design Build's successful projects, a Victorian residence in the Noe Valley neighborhood. The firm provided a rear addition that includes a master suite, home office, and laundry room. A new roof deck adds living space above. The firm further integrated the new addition into the home with updates to the kitchen and dining room. The sliding, bi-fold exterior doors provide better coordination between the interior and exterior. The inclusion of colorful furnishings and designs bring a unique charm to the Victorian-themed home. Currently, Rudy Docanto, Jessica Azevedo, and Jonathan Carta are leading the company. Under their leadership, the firm has completed various modern residential projects which have been featured in publications. These include SPACES Magazine, Dwell Online, and Remodeling Magazine.
HOUSEworks Inc.
Address:
1485 Bayshore Blvd. #157 Suite 220, San Francisco, CA 94124
About HOUSEworks Inc.
HOUSEWORKS, Inc., a residential Design Build firm, has completed numerous home remodels and additions in San Francisco. One of the firm's successful home renovation projects is this Noe Valley Backyard Sanctuary, shown here. The project included the reconfiguration of the backyard for a new deck area, a new lower level accessible by an added stairway and a complete renovation of the ensuite master bath. The lower level has a new family area with kitchen, and expansive glass doors that run the length of the room. A notable characteristic of this home renovation is its natural look, with trees and a dark exterior complementing the lighter interior. Founder Jeff Kann currently leads the firm. Under his leadership, the firm has received accolades such as a First Place Remodel Award – Bathroom Remodel, Noe Valley and a Remodel of the Year Award – Entire House Remodel, Soma. The company is currently in its 16th year and offers home renovation services in San Francisco.
North Bay Construction
Address:
488 Frederick St., San Francisco, CA 94117
About North Bay Construction
North Bay Construction has been in the industry for 14 years. Since its inception, the company has completed home additions, whole-house remodels, and garage remodels for numerous contemporary homes. John Fox is the principal leading North Bay Construction, growing the team to a mid-sized firm. A major part of its process consists of budget-conscious methodologies to give clients the best results possible with minimum expense. Below is one of the firm's notable home additions for a modern house on Moffitt Street. Details include a two-tiered wooden deck, floor-to-ceiling tiles in the bathroom, an updated kitchen area, and a walk-in closet. Outside, the use of wood is a prominent feature that pairs well with the white walls and doors.
Perez Construction
Address:
181 Georgetown CT, Vallejo, CA 94589
About Perez Construction
Perez Construction began providing its services to the Bay Area in 2017, but its team has been in the business for over a decade, actively working for numerous clients across San Francisco. The firm's owner, Everson Perez, has an extensive background in the industry and is a graduate of San Francisco State University. David Perez works alongside him in leading the company. Pictured here is one of the firm's home addition projects, which added a sophisticated living room to an existing home. The space uses a basic color scheme of black, white, and brown. The furniture, flooring, and rug complete the room's modern look, with the fireplace providing a refined focal point. In addition, the living room has direct access to the outdoor deck, which offers unencumbered views of the sunset.
DDD Construction
Address:
435 Green St #6, San Francisco, CA 94133
About DDD Construction
Under the leadership of Dilbert Iraheta, DDD Construction is a relative newcomer but has completed several outstanding residential projects. As the firm continues to gain more clients, it adapts and improves its methodologies to further distinguish its designs and finishes. Many of its projects have involved contemporary homes with straightforward interior floor plans and classic furnishings. Shown here is one of the firm's completed home addition projects. Contrasting couches in cream and black flank the main living space, with a fireplace and benches at the rear. A striking detail of this project is the expansive window area, including skylights, allowing natural light to illuminate the space.