Sonoma, California is known for its sunny splendor and historic architecture. The city's residences are mostly luxurious estates and traditional homes, with a bit of unorthodox home styles sprinkled in various areas. Designing these homes are Sonoma's residential architects and associate members of AIA Redwood, of which the best are listed here. These firms were selected and ranked based on several criteria, including construction quality, work portfolio, accreditations, certifications, client testimonials, and awards.
This list includes both licensed architects and residential designers who can both design stunning homes but differ in other services offered. Architects are trained in design, engineering, and project management and have passed a licensing exam. Residential designers typically don't manage projects and plans will need to be approved by a structural engineer. Whether you choose to hire an architect or a residential designer will depend on your project needs and complexity.
---
Amy A. Alper, Architect
1101 Loma Court, Sonoma, CA 95476
Amy A. Alper offers extensive knowledge in design and construction. Graduating with a Master's Degree from the UCLA, Amy honed her skills working on high profile projects such as the Getty Center and the Carneros Inn. Her firm's services center on the design of custom homes, transformational remodels and additions. Amy's stunning portfolio includes a variety of styles, ranging from modern farmhouses and modern-rustic estates to modern residential structures.
Other high-profile associations that have accredited the company include the American Institute of Architects (AIA). Amy was a keynote speaker at the annual Custom Residential Architect's Network (CRAN) Conference in 2016 as well as a founding member of the AIA-Redwood Empire's (AIA-RE) CRAN Chapter. She has served on the Boards of The Forum for Architecture and Urban Design and the Sonoma League for Historic Preservation. The firm's work on the Sebastopol Hillside Residence, a 2,250 square-foot on a hillside property, was recognized by the AIA-RE with a People's Choice Award in 2016 (Unbuilt work) and again in 2018 (Built Work).
Her projects have also been featured numerous times in national and international building publications. In the last four years alone, the company has appeared in Residential Design Magazine, Interiors Magazine, Sonoma Magazine, and Mobilario Em Noticia.  Amy's work has been featured in a number of books by Loft Publications/Harper Collins. As well the work has been featured in online outlets including Houzz, Remodelista, Dering Hall and Contemporist. Learn more about their work at www.alperarchitect.com.
---
CahillStudio Sonoma
1055 Broadway, Suite H2, Sonoma, CA 95476
Known for its stunning designs and excellent customer service, CahillStudio Sonoma synthesizes style and structure and utilizes excellent craftsmanship to bring blueprints to reality. The firm is named after Chris Cahill, the studio's founder and owner, who boasts more than a decade of field experience as well as strong client relationships. Custom residential projects are completed by infusing textbook architecture with the firm's own brand of design.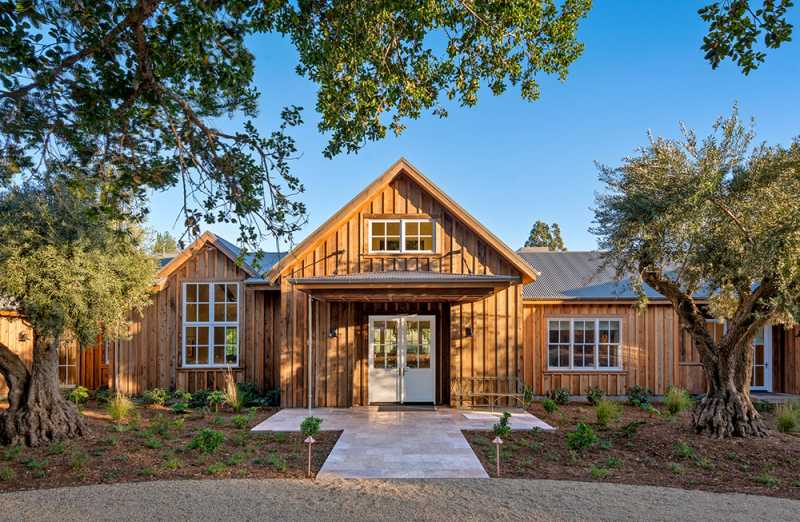 One of the studio's core methods is sustainable building, and quality materials are used in every residential project to guarantee exceptional construction standards. The seamless collaboration between a talented crew of builders and specialists results in beautiful homes, and clients are always kept in the loop throughout the building process.
---
Castor Architecture
244 Miller Avenue, Mill Valley, CA 94941
Established in 2007, Castor Architecture is a California firm that has propelled to prominence due to its design prowess and excellent customer service. Well-versed in art and design, Daniel Castor is a worldly architect with an extensive resume filled with projects and exhibits that appear all over the globe. Aside from the business, Daniel actively participates in pro bono school events and non-profit organizations, such as the Richardson Bay Audubon Center and Sanctuary and Wildlife Associates. The firm prefers to work with a small crew because it allows the firm to focus on only a limited number of projects at a time. The services offered by Castor include single-family residences, new construction, additions, and renovations.
Featured here is the Vineyard Residence, a contemporary estate in St. Helena surrounded by 20 acres of grape vineyard grown for the production of Cabernet Sauvignon. It has bi-fold doors and sharp angular lines from the roof to the walls, exuding a strong geometric outline. The traditional framework of the property is augmented by a minimalist modern design, evoking a simple yet striking aesthetic.
---
DomA Architects
1007 A Street, San Rafael, CA 94901
Design integrity, customer collaboration, and astounding craftsmanship sum up the work produced by DomA Architects. To date, the company has completed more than 75 custom residential projects that exemplify the firm's proficiency in building and design. DomA is also a member of the AIA.
With 35 years of architecture experience, John Dorr serves as DomA's president. Dorr boasts a wide mastery of his craft, gaining expertise by being a part of several industry organizations throughout the years. CEO Ryann Marlowe presides over design, construction documents, and construction administration. Both leaders have equally steered the company towards prominence and success, making their mark in the California architectural arena through strong building and design work.
DomA's architecture projects have been showcased in California Homes Magazine in 2017 and 2018. Among the services rendered by the company are architectural design, programming, construction administration, interior architecture, and finish selection. The featured Craftsman home is a Napa residence designed by the firm.
---
Douglas R. Mighell
20820 5th St. East, Sonoma, CA 95476
Dedication to delivering exceptional architecture and design drives the firm of Douglas R. Mighell forward.  Mighell spearheads the enterprise, an industry expert with an outstanding body of work to his name. Visual excellence is exhibited in Mighell's output through the use of clean lines and symmetry. Consistently meeting high architectural standards and a strong building catalog has resulted in a number of satisfied clients over the years. The firm was the recipient of the Sonoma League of Historic Preservation from the La Haye Green Roof and Studio due to its solid work on the said project.
The Hutchinson Residence is a property converted from a quaint Jane rancher into a lovely suburban structure. The Sonoma residence is part of a neighborhood filled with a variety of home styles, similar to the firm's aesthetic palette ranges. Mighell's portfolio displays a wide array of styles from minimalist modern to traditional grandeur, with a spectrum of styles and influences in between. On the commercial front, the studio has worked with international brands such as Walgreens, McDonald's, and Best Buy.
---
MAD Architecture
145 Keller Street, Petaluma, CA 94952
Responsible building has been the cornerstone of MAD Architecture, a design solutions company that uses classic and contemporary methods in its work. Its expansive portfolio contains an array of diverse structures—from modern farmhouse structures to old-fashioned wineries. The firm also builds office spaces, wineries, local establishments, and residential dwellings.
Mary Dooley and Chris Lynch both serve as principal architects of the firm. Chris' resume includes more than 100 residential projects in the Marin and Sonoma areas, with projects in his catalog ranging from single-family homes to commercial builds. Mary's specialty lies in civic, medical, and commercial design, and she serves as the firm's lead designer.
The company's awards catalog is filled to the brim with accolades from the AIARE, including the 2019 Merit Award, the 2018 Honor Award for Residential Design, and the 2016 Design Award. Additionally, MAD has received recognition from the Gold Nugget Awards and the North Bay Business Journal.
MAD Architecture's Red Hill Studio project has been recognized by the AIA for its tremendous buildout. The 760 square-foot property flaunts an unorthodox structure composed of a diagonally undulating design and metal roofing for the exterior walls. The structure's simultaneous simplicity and unconventional design convey a unique, dynamic aesthetic.
---
Marcus and Willers Architects
873 1st St. West, Sonoma, California
Carol Marcus and Bill Willers established Marcus & Willers Architects in their hometown of Sonoma in 1989.  Their residential work spans from small additions and remodels to multi-family residential projects.  No matter the scale of the work, their attention to the quality of light and the surrounding landscape is paramount in each of their designs.  A strong emphasis is placed on clients' needs and fostering strong bonds with clients in order to create long-term partnerships.  Working collaboratively with their clients, they are mindful of project schedules and budgets.  They are adept at advising clients as to the development potentials of a particular site, and at navigating through the development ordinances of a variety of jurisdictions.  Sustainable building practices are integrated into all of their work.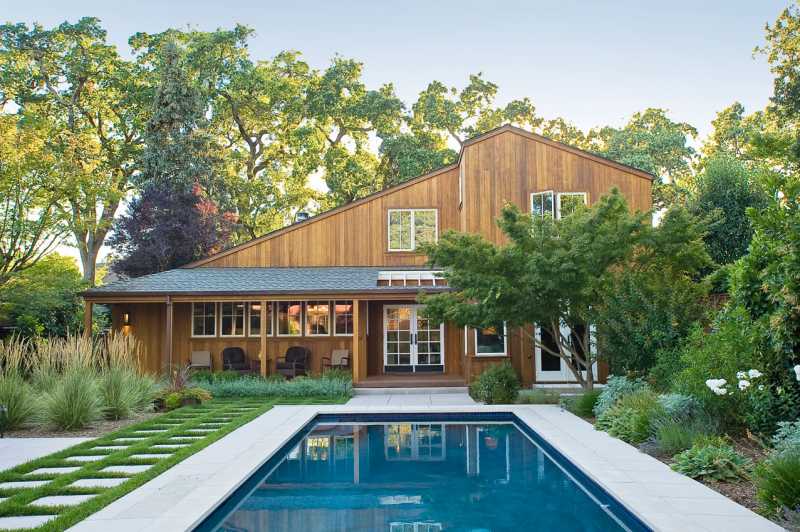 Marcus & Willers Architects strives to build projects that can positively influence its clients' lives.  The company's work has been showered with stellar reviews, with former clients praising the ease of collaboration with the architects as well as the architects' outstanding work.
---
Ned Forrest Architects
525 Broadway, Sonoma, CA 95476
With forty years in the business, Ned Forrest Architects has established a reputable name and image in the community. Ned Forrest gained commercial acclaim within Sonoma for his marvelous architecture work, such as the restoration of Oddfellow's Hall in 1991. Forrest's unwavering focus on the fundamentals of architecture has fortified his mastery of the craft, resulting in a wide portfolio of beautiful homes in the area. Ned works hand-in-hand with Leslie Whitelaw Interior Design, which is overseen by his wife and design partner, who handles the aesthetic aspects of projects.
Several publications have featured the firm—a testament to its projects' aesthetic marketability. Aside from residential projects, Forrest has also completed museums, wineries, restaurants, ranches, and education projects. Historical renovation is another component of the architect's services.
---
Nielsen: Schuh Architects
1346 Legs Lane, Sonoma, CA 95476
Decades of creating residential projects have streamlined the Nielsen: Schuh Architect's building process and strengthened its architectural prowess. Amy Nielsen and Richard Schuh are esteemed architects and designers who have carved out their own niche in the Sonoma region. The collaborative efforts of the talented duo have resulted in a deep body of work that includes wineries, custom homes, and commercial projects.
The firm's work on the Split Rock Springs Ranch in Cloverdale received the Merit Award from the AIA East Bay Design Awards in 2016. The company has also been featured in several industry magazines, such as Residential Design Magazine, Interior Design Magazine, and the recently-published book The New Architecture of Wine.
The Sonoma Mountain House showcases an open design with windows all around its exterior. Metal and wood materials make up the framework and finish of the property. This synthesis of fundamental materials is made exciting by Nielsen: Schuh's excellent flair for architecture and design. The Sonoma Mountain House's gorgeous structure has been featured in Residential Architect Design Studio Magazine and Custom Home Magazine. The estate exudes a modern vibe that complements its rustic rural atmosphere.
---
Robert Baumann + Associates
545 Third St West, Sonoma, CA 95476
Excellence in design synthesis is evident in Robert Baumann + Associates' work, which combines several different styles. Robert Baumann is a proponent of firm collaboration between the client and builder, resulting in quality work translated faithfully from blueprints. The firm's portfolio features combinations of modern motifs with traditional undertones, as well as eccentric designs.
Baumann is a registered architect in three different states, boasting a body of work that reaches a wide array of clientele. Clients give the firm glowing reviews, with homeowners citing the firm's work efficiency and availability as its strongest suits. The firm's stunning projects have appeared in Sonoma Magazine, Fine Homebuilding, This Old House, Luxe Magazine, and California Home + Design. Implementing sustainable building and energy-efficient methods, as well as innovative techniques, guarantee architecture that not only offers visual flair but also reliability.
---
Sidney Hoover Architects
19404 Wyatt Road  Sonoma, CA 95476 
Sidney Hoover Architects is an internationally acclaimed firm with excellent workmanship in historic renovation. The full-service firm fosters creativity within its skilled crew of interior designers, contractors, and engineers, resulting in exceptional design work and outstanding structures. By allowing free reign on projects, the team is able to build spaces that are accurate to blueprints, all while meeting clients' expectations.
Sidney Hoover Architects is based in Sonoma and serves the San Francisco Bay and surrounding areas. The firm is an AIA-accredited architect and a member of the Stanford Historical Society, the Sonoma Valley Health and Recreation Society, and the Sonoma Historical Society. The range and depth of Hoover's designs are evident in its projects, which display the firm's various global influences.
---
Signum Architecture
1050 Adams Street, Ste. D, St Helena, CA 94574
Business partners Jarrod Denton and Juancarlos Fernandez are powerhouse architects that joined creative forces in 2011 to establish Signum Architecture. One of the main goals of Signum is to build structures that evoke positive emotions from its clients. Signum is accredited by the Leadership in Environmental Energy and Design (LEED) and is a member of the AIA.
The firm works on wineries and residential and commercial properties. Passive house technology, an energy-efficient home standard that lessens ecological footprints and reduces electricity costs, is expertly implemented by Signum Architecture. The firm's work has gained Signum critical acclaim, as the firm has received several awards, including the Gentry Home Design Excellence Award, the AIA Redwood Empire Design Award, and the AIA East Bay Design Award.
---
Turnbull Griffin Haesloop Architects
1660 Bush Street, Suite 200, San Francisco CA 94109
William Turnbull Jr. has built a collection of masterworks filled with exceptional architecture and innovative designs that lives on through Turnbull Griffin Haesloop Architects. Mary Griffin, together with Eric Haesloop and Stefan Hastrup, serve as the principals of the firm and keep Turnbull's vision alive by building traditional and contemporary structures worthy of his legacy. Holding accreditations from the U.S. Green Building Council (USGBC) and the LEED, the firm actively integrates green building concepts into its building process.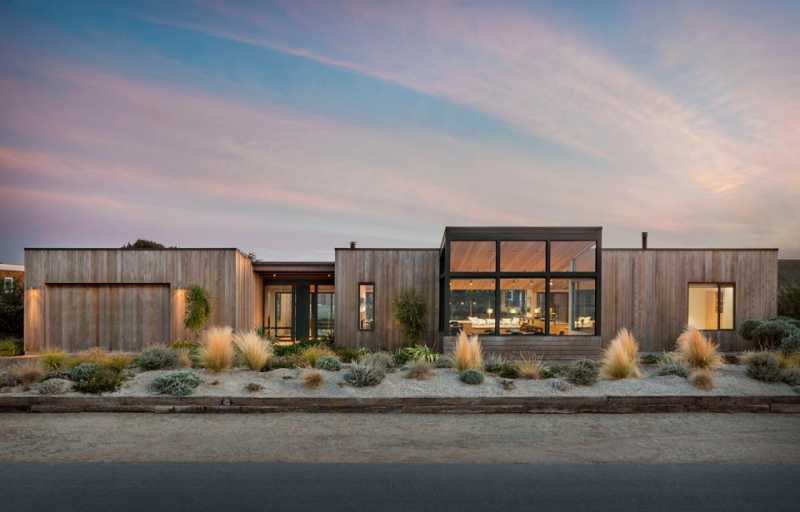 The award-winning firm has received a plethora of accolades, including recognition from different chapters of the AIA, including the AIA East Bay Exceptional Residential Design Award, the AIARE Award, and the AIA San Francisco Design Award. Turnbull's portfolio of projects displays a stunning aesthetic and has been featured in publications such as Architecture Durable Magazine, Residential Design Magazine, Luxe Interiors + Design, and Dwell Magazine.
---
Tyreus Design Studio
2344 Marinship Way Sausalito, CA 94965
Tyreus Design Studio, a California firm famous for its captivating architectural style, uses meticulous planning to create versatile designs. Principal Christie Tyreus is an esteemed AIA member, holding accreditation from its San Francisco chapter. With more than 15 years of industry knowledge and experience, Tyreus boasts mastery of avant-garde, modern, and traditional designs. The firm's work process focuses on sustainable building as well as balancing aesthetics and functionality.
Testimonials by former clients praise the firm for its excellent designs and architectural prowess, as well as its coordination skills in the building process. The firm guides homeowners throughout the project from the planning stage up until completion, establishing rapport with clients in order to openly collaborate and procure honest input to achieve hassle-free project completion. Tyreus works on residential and commercial projects.
---
Victor Conforti Architects
755 Broadway, Sonoma, CA
California stalwart Victor Conforti is a native of Sonoma Valley and uses his architecture prowess to aesthetically enhance his city one project at a time. Conforti carries more than four decades of expertise, with a skill set that includes a variety of talents ranging from design mastery to construction knowledge. Victor Conforti Architects operates with the principle of designing projects that serve to complement their surroundings. To this end, the firm often employs environmentally friendly methods in its projects.
Conforti specializes in residential, commercial, and historic preservation work. His portfolio of projects has received a multitude of accolades in the past three decades. He is a licensed architect in the California region and is a member of the AIA Emeritus chapter. Conforti is also a founding board member of the Sonoma Valley Museum of Art and serves as the vice president of the Sonoma Valley Jazz Society.