Overview
Just immediately east of the Presidio, the Marina District is one of the best-known neighborhoods of San Francisco. Particularly, the district was the site of 1915 Panama–Pacific International Exposition that celebrated the city's resilience and resurgence after the devastating 1906 earthquake. Today, the Palace of Fine Arts is found here, the sole survivor of that era. The district is also notable for being virtually unchanged since the homes were first constructed in the 1920s. With outdoor access, shopping, dining and bay front views this neighborhood is wonderful. We decided to walk into the neighborhood to check-out the newly designed and remodeled homes, and select our bests and favorites. Here are our favorite homes in the neighborhood, together with the architects and contractors that (re)built them. Check them out below and stay tuned for more updates!
Districts & Streets
Union Street
2765 Union Street, San Francisco
Architect:
EAG Studio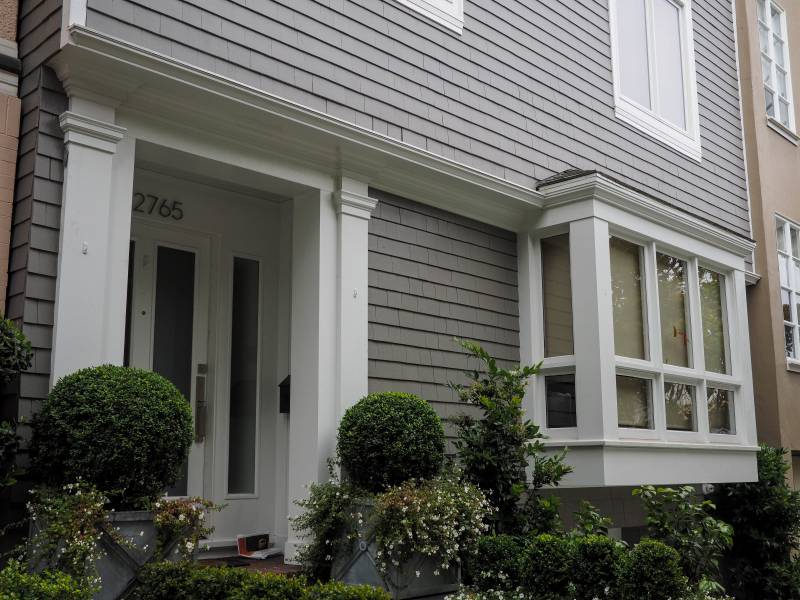 This home at 2765 Union has a whole new floor and a rooftop garden added just early last year. It even has a newly-installed internal elevator. Nonetheless, the home is looking good and additions melded quite nicely, thanks to EAG and Citywest Construction.
Retiro Way
104 Retiro Way, San Francisco
Architect:
Lorin Hill, Architect
Lorin Hill and Bradford Construction graced this home at 104 Retiro about a year ago with the addition of a 4th-floor, master bedroom, bath and closets with roof terrace. This Mediterranean-styled home got added charm as a result.
Pixley Street
245 Pixley Street, San Francisco
Architect:
Michael Connell Architect
This redesigned home at 245 Pixley got a new 3rd floor for a master bedroom suite, along with a renovated kitchen, and new bedroom and bath at the first floor. Designed by Michael Connell, it looks better than ever before, especially with the added height and the new coat of paint.
Cervantes Boulevard
172 Cervantes Boulevard, San Francisco
Architect:De Meza + Architecture
This home at 172 Cervantes got a remodeled kitchen that's open to the dining room, courtesy of De Meza and Ireland-Robinson & Hadley. As for the facade, the bright yellow door is a welcome modern touch to the traditionally-styled home.
Broderick Street
2730 Broderick Street, San Francisco
Architect:Sutro Architects
This home at 2730 Broderick got a remodeled kitchen and three and half bathrooms, as well as a double hung wood window that replaced the then-existing glass block window.
Baker Street
3211 Baker Street, San Francisco
Architect:Martinkovic Milford Architects
Martinkovic Milford and Bay Area Design & Construction designed and constructed the full remodel of the first two floors and for the replacement of all front facade windows with sash units in this home at 3211 Baker.
Avila Street
237 Avila Street, San Francisco
Architect:Evoco Architecture Interiors
Quite a lot were either remodeled or added in this home at 237 Avila by Evoco and MF Construction and Renovation early last year. These include a remodeled kitchen and bath, and additional lower-level bathroom, family room and bedroom. The facade, too, was renovated, resulting to a much more streamlined modern look.
290 Avila Street, San Francisco
Architect:David Armour Architecture
This home at 290 Avila had a likewise extensive remodel by David Armour and Ryan Hu Construction, including kitchen, bathrooms, and master bedroom, as well as additional conditioned spaces in the garage area. The home retains its traditional style inside out, making it quite an elegant and sophisticated residence.