Overview
Found immediately southwest of the Presidio, Seacliff sits on the cliffs between Baker Beach and Lands End.  As a relatively late addition to San Francisco, the entire neighborhood was originally designed in a single master plan and has stone pillars at its entrances. With stunning views of the Pacific Ocean, the Golden Gate Bridge and the Marin Headlands, some of the most well-known celebrities have lived in this northwestern neighborhood of the city.  This area is home to some of the most premiere and exclusive pieces of real estate out there. We were really curious about what new designs were coming into the area.  We present here our favorite newly-designed homes in Seacliff, along with the architects and contractors that made these homes top-notch. Stay tuned!
Districts & Streets
El Camino del Mar
420 El Camino del Mar, San Francisco
Architect:
Edmonds + Lee Architects
Finished in mid-2016, 420 El Camino got its first floor refinished, together with the bathrooms and kitchen remodeled, and the windows replaced. From the street, this home looks like a fairly standard midcentury modern design but the rear of the home opens up into the ocean-facing hillside. This newly-finished project by Edmonds + Lee Architects and Forsythe General Contractors is stunning.
El Camino del Mar, San Francisco
Architect:
Butler Armsden Architects
This home at 700 El Camino underwent a full house interior remodel and an added rear facade balcony, with the expert designs by Butler Armsden and excellent craftsmanship by Upscale Construction. The house's facade exudes such elegance, tradition, and exclusivity that is deserving in such a neighborhood as Seacliff. The traditional almost Mediterranean exterior fits very well in with the neighborhood seaside aesthetic.
726 El Camino del Mar, San Francisco
Architect:
DomA Architects
A quite extensive list of remodeling work and additions were done by DomA and O'Neill Construction in this stucco-finished home at 726 El Camino. This includes an additional 2nd floor over the existing living room wing, raised roofing, and additional details, finishes and fixtures all over the home. The result is a masterful blend of design elements that make this house simply stunning.
31st Avenue
291 31st Avenue, San Francisco
Architect:
David Teeters, Architect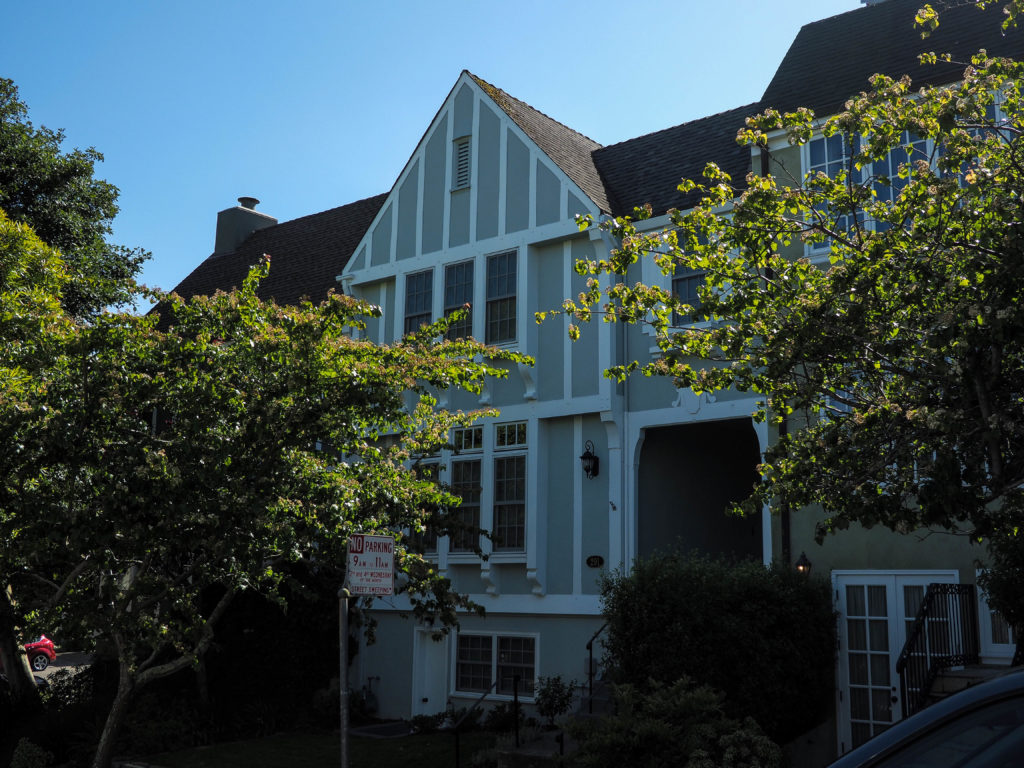 This beautifully constructed Tudor facade hides an open layout realized by demolishing over 2/3 of the interior walls, creating a rather cozy and functional environment within a house with a rather formal, perhaps even stately, exterior. In this design David Teeters expertly mixes the two opposing styles in a single piece of estate.
28th Avenue
157 28th Avenue, San Francisco
Architect:
EAG Studio
EAG Studio designed a new interior, decks, and landscape for 157 28th Ave. The new stuff gels nicely with the existing features of this home, especially the modern facade.
26th Avenue
171 26th Avenue, San Francisco
Architect:ChrDauer Architects
Atop this home at 171 26th Avenue is a newly built roof deck designed by ChrDauer and built by Jeff King & Company. This addition fits quite nicely with the existing home, which elegantly blends stucco and wood in its facade.
25th North Avenue
20 25th North Avenue, San Francisco
Architect: Knock Architecture and Design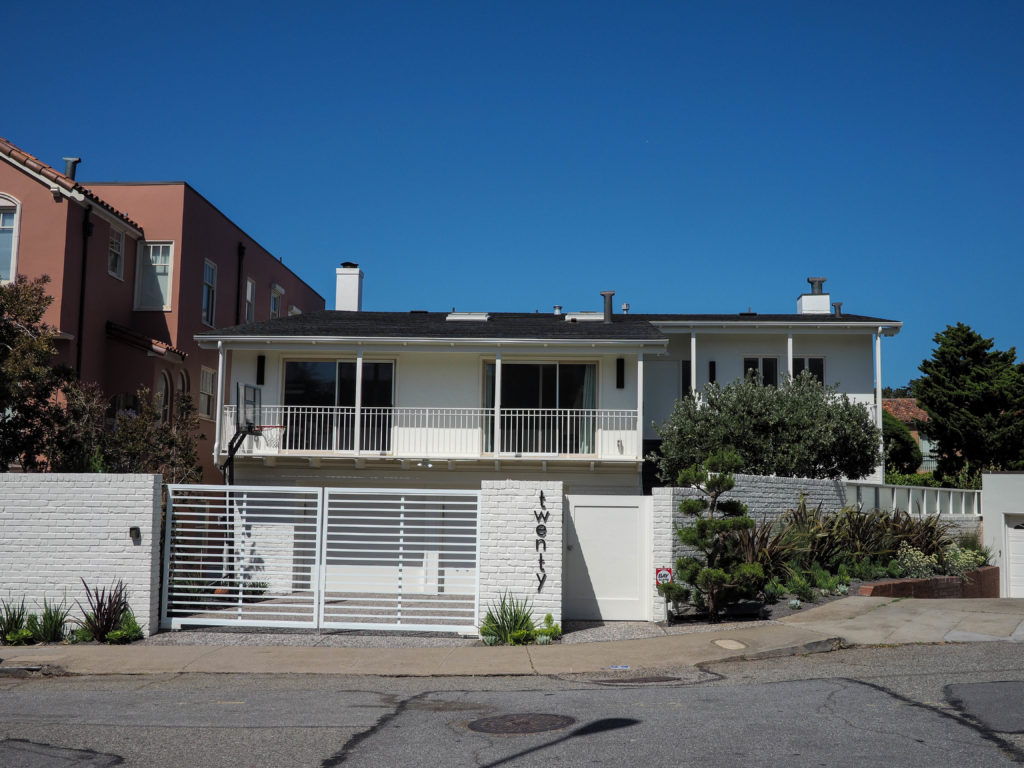 This home at 20 25th North underwent extensive remodeling designed by Knock Architecture and built by Cook Construction in 2016. From new decks, stairs and doors, to reconfigured bathrooms, bedrooms and kitchen, the whole project updated the home exquisitely. This also extended to the exterior, where the almost all-white facade gives it a much cleaner and brighter look.